Jelly 2 - Small Android 11 Phone (General)
Cerified by

Jelly 2 - A MINI Phone for A Minimalist Lifestyle
*For the Japanese verified FeliCa version, please visit Jelly2 – Japan. (日本国内で認証済みのバージョンは、Jelly2-日本 (FeliCa) までアクセスください。)
Palm Size. High-Level. Affordable.
A Small Smartphone That Fits in Your Coin Pocket
Take a break from your full-sized phones. Jelly 2 is a tiny smartphone of a credit card size. Designed to be convenient and easy to carry for nights out, exercise, or a break from your full-sized smartphone.
Superior Visual Quality
Enjoy movies, games, and more with vibrant colors and sharp details.
Power You up Day & Night
Long standby time on a single charge. Jelly 2 has a 2000mAh battery and can stay active for a long day.
Android 11 OS
No duplicate apps, clunky UI skins, or any software that slows you down.
Stable & Accurate GPS
Jelly 2's great satellite coverage and a strong, stable signal will offer accurate navigation routing throughout your outdoor adventures and journeys.
Infrared Remote
No need to reach out for the remote controller. Start controlling your household electronics such as A.C., TV, etc. with Jelly 2.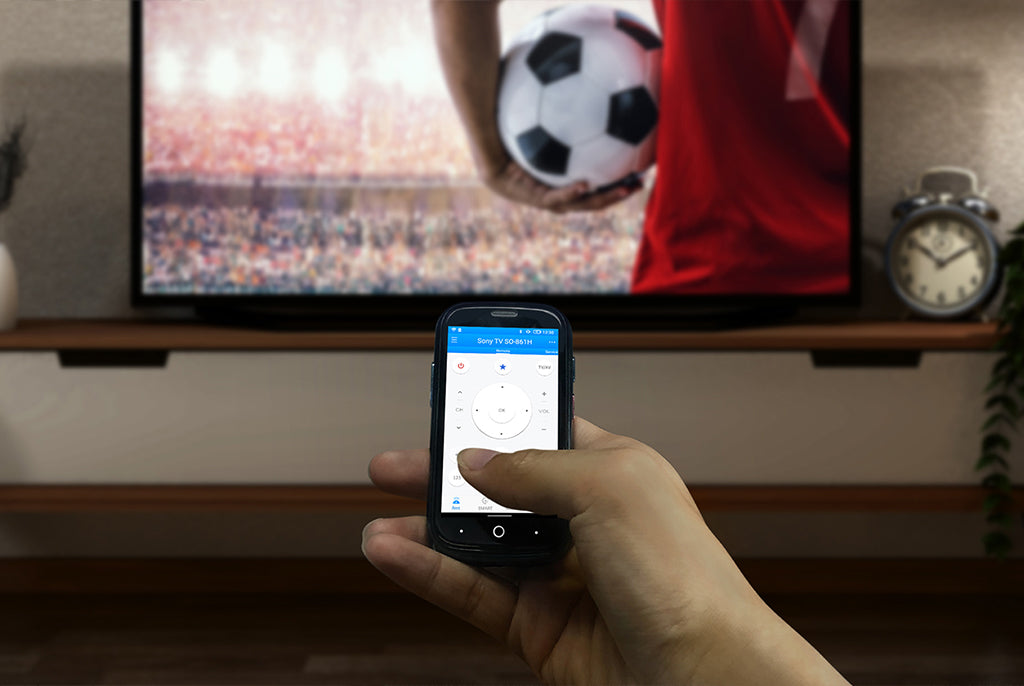 Dual Nano SIM & Micro SD Card
Use dual SIM cards to conveniently stay connected while separating work from personal life. Equip 1 SIM card + 1 micro SD card to expand storage and transmit data conveniently.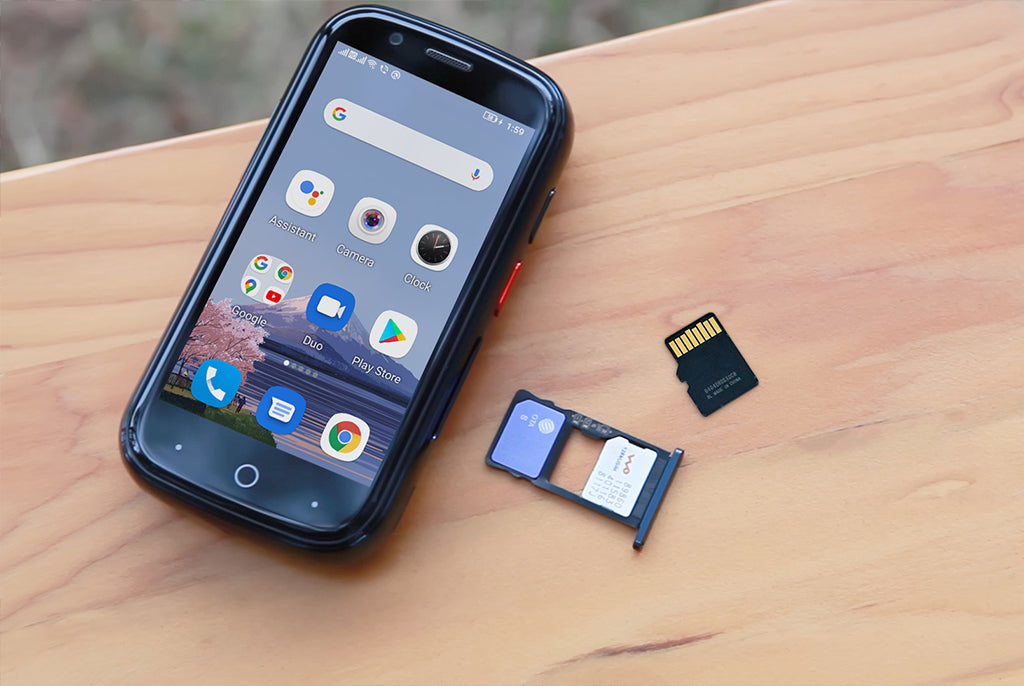 Fingerprint Unlock
Pull the tiny Jelly 2 out of your pocket and unlock it with a fingerprint scanner at the same time, creating a seamless user experience.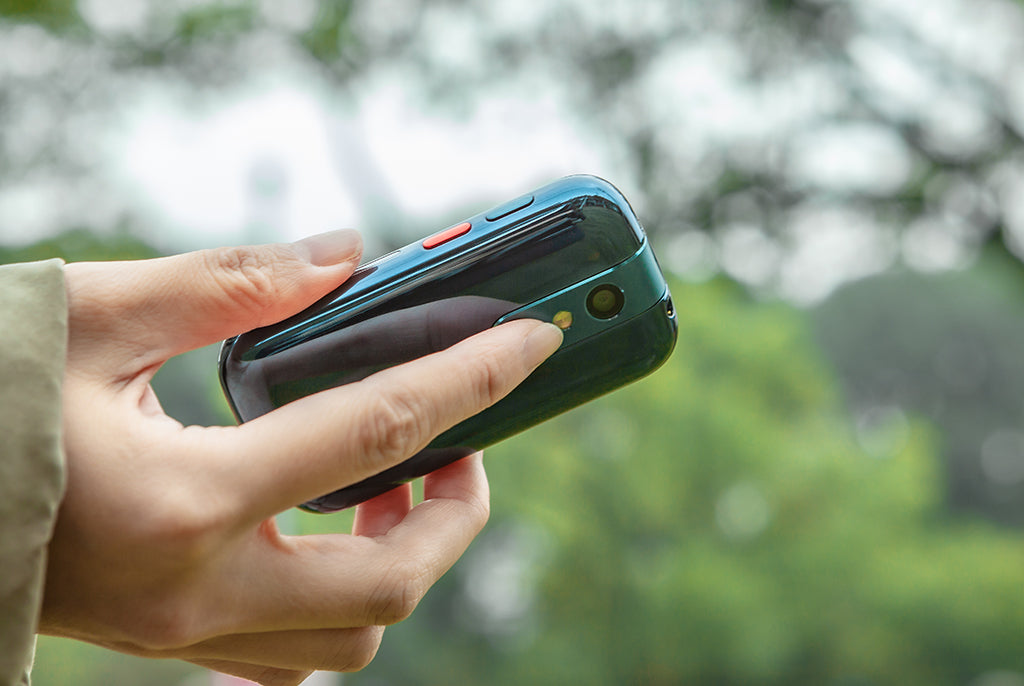 Discover Jelly 2 - What's Inside the Box?
Media Coverage/ Reviews
Unihertz Jelly 2 Specifications
---
Basic Information
Dimensions:
95 × 49.4 × 16.5 mm
Weight:
106.5 g (With Battery)
CPU:
Helio P60 Octa-Core, 2.0GHz
OS:
Android 11
Memory:
6GB + 128GB UFS 2.1
Battery:
Non-Removable 2000 mAh battery
SIM Card Type:
Dual Nano SIM Card
Micro SD:
Yes
Card Slot:
SIM 1 + Hybrid (SIM or Micro SD)
---
Display
Cover Glass:
Corning Gorilla Glass
Material:
LCD
Display Size:
3.0 inches
Resolution:
480 × 854 pixels
---
Camera
Rear Camera:
16MP AF
Front Camera:
8MP FF
---
Connectivity
Band:
2G GSM (Band 2/3/5/8), 3G WCDMA (Band 1/2/4/5/6/8/19), 3G CDMA2000 (Band BC0/BC1), 4G FDD-LTE (Band 1/2/3/4/5/7/8/12/13/17/18/19/20/25/26/28A/28B/66), 4G TDD-LTE (Band 34/38/39/40/41)
Wi-Fi:
WLAN 802.11 a/b/g/n/ac 2.4GHz/5GHz, Wi-Fi Direct, Wi-Fi Hotspot
Bluetooth:
Bluetooth 5.1
NFC:
Yes
Navigation:
GPS + GLONASS + BeiDou
---
Features
Sensors:
Fingerprint (back-Mounted), G-Sensor, Compass, Gyroscope, Proximity, Ambient Light Sensor
Fingerprint:
Yes
Facial Recognition:
Yes
Infrared Port:
Yes
USB:
USB Type C
USB OTG:
Yes
Programmable Key:
Yes
Loudspeaker:
Yes
3.5mm Headphone Jack:
Yes
Wireless Charging:
No
FM Radio:
Yes
---
Misc
Color:
Green
SAR Value:
Head SAR (EU) : 0.512 W/kg, Body SAR (EU) : 0.973 W/kg, Head SAR (US) : 0.795 W/kg, Body SAR (US) : 1.271 W/kg
---
Certification
---
In the Box
GENERAL QUESTIONS
Where to find the IMEI number 1 and 2?
1. Go to Settings ->System ->About Phone ->IMEI number 1 and 2.
2. Look for the IMEIs on the box of the phone (if you still have it).
How to update my phone?
Settings ->System ->About phone ->Wireless update
Why can't I receive the latest update on my phone?
Please follow these steps to clear cache before searching for the update again:
Settings -> App Notifications ->See all apps ->Show System (top right corner with 3 dots) ->Wireless update-> Clear Data and Cache
How to erase my personal data/ factory reset my phone?
How can I unlock my phone if I forgot my PIN or password?
If you have forgotten your phone password and want to unlock it, you will have to restore your device to its factory settings. Then you can set it up again and set a new screen lock.
However, all data on your phone will be erased and cannot be restored. It is recommended that you confirm whether you have backed up your phone data on the cloud or by other means. It is also recommended that you confirm whether you or someone else has changed the PIN/password. If you still cannot recall the password, refer to last Question to restore your device.
How many keyboard languages does Titan and Titan Pocket support?
English, English(UK), German, French, Italian, Portuguese, Spanish, Russian, Dutch, Japanese, Simplified Chinese, Traditional Chinese(Zhuyin, Cangjie, Quick input).
For the keyboard input of other languages, we may consider adding them in the future if we receive enough demands.
On the other hand, Android system supports a wide range of languages, with which you will be able to turn on touch screen input as a supplement.
TELECOM COMPATIBILITY
How do I know if the phone can work with my SIM card in my country?
1. Check the feedback from other users here.
2. Please find the the phone's supported bands in product specs and check if those meet your sim-card carrier's needs or contact your carrier.
* Due to different carrier's policy regarding to unlocked phones, LTE wireless service may not be available even if listed bands are supported by your carrier. When this happens, please contact your carrier for more details.
Is the phone compatible with Verizon?
Our phone can work fine in Verizon network. However, as it is not certified by Verizon, you cannot activate your new SIM card with it. Please activate the new SIM card with another Verizon certified device and then use it in your Unihertz phone.
TECHNICAL ISSUES (PROBLEM SHOOTING)
How to solve the problem of black screen when calling?
Please follow the guide to do a micro-calibration for your phone (you can also contact us for a video guide):
1. Please clear the dust in your proximity censor hole on top of your phone.
2. Input *#3377# in the Dial-up interface.
3. Click Distance calibration.
4. Follow the guide to finish the process.
What to do when some of apps in my phone don't run in the background while the screen is off?
Please permit the apps to run in the background by activating them in the following three settings:
1. Settings ->DuraSpeed
2. Settings ->Intelligent assitance ->App blocker
3. Settings ->App¬ification ->See all apps ->this app ->Battery ->Battery optimization and Background restriction->Don't optimize
You can also watch a video guide here.
I have upgraded my smartphone to the latest Android OS, am I able to downgrade to the older version?
It is not advised to downgrade your smartphone since there might be compatibility issues.
Why does my 4G SIM card display 3G after the setting?
Please contact your operator and check the APN parameters.
Why can't I access the Internet and send MMS.
Why I can hear others but they can't hear me?
1. Go to Sound Recorder app and run a recording test.
2. Check whether your SIM card works well on the other phone.
Why others can hear me but I can't hear them?
1. Please check if this only happened to some or all of friends you called.
2. Stay in the same location and insert your SIM card into another Android phone and the same issue arises.
3. Turn on call record in the call interface to record a call, then check whether the sound recorded is normal.
Why my battery runs out so quickly?
1. Please send us a full screenshot of your battery usage in Settings ->battery ->battery usage.
2. Follow these steps to capture the battery log and send it to service@unihertz.com for further analysis.
REPAIR AND WARRANTY
When returning the phone back for analysis, do I have to send the accessories (such as charger and cable) back?
For repair, please send without the accessories.
For replacement or refund, please send with accessories in one package.
Is broken glass issue covered by warranty? Can I replace the screen by myself?
The broken glass is not covered by warranty.
Please send the smartphone back to us after negotiating with service@unihertz.com as we do not provide phone screen separately. Repair or replacement fee may apply.
Is my replaced phone covered by warrranty?
The repaired/ replaced device will get extra 90 days warranty or the remaining original warranty period, whichever is longer.
Teeny Tiny Terrificness!
I bought the Unihertz Jelly 2 because I was so sick of all the huge phones that were a strain on the fingers to use for long periods of time and also never fit comfortably into half my pants' pockets.
I was prepared for a steep learning curve and sub-par performance considering the price, size and some YouTube reviews. But I have been using the Jelly 2 as my only phone for months now (only just realised there was a review tab on the site) and am SO in love with how comfortable it is to use.
I use my Jelly 2 for calls, to track my runs, message, read through some documents and e-books, play music, make contactless payments, watch Netflix (yes, I watch movies on this!) and even play Mobile Legends Bang Bang (won 16 of my last 20 watches with MVP for some).
Granted, switching to the Jelly 2 takes some getting used to but practice makes perfect. I now type with almost the same amount of accuracy as on a 6" phone.
The battery life is surprisingly good; I can last from 5.40am till 9pm having tracked a run, handled some messages and calls, about an hour of video, one MLBB game and some music.
I only wish it were more rugged; may have to upgrade to an Atom L one day! In the meantime, I love how I barely even feel my Jelly 2 on my arm strap when I run!
This is my primary personal device
I really do -like- this phone. I tried/own a "lite phone II" which I find entirely too restrictive. This was an "upgrade" to my venerable Palm PVG100 (pictured in comparison below). There are always trade-offs going small. I think the Jelly 2 is an admirable step in the right direction please continue to improve this basic design.
The Good: Decent battery life, Android 11, All the basic phone functions you would expect from a smartphone. Headphone Jack. Decent performance. Standard screen dimensions, Decent sound quality, (speakerphone is meh). Excellent storage & ram specs, camera is quite functional, if not overly exciting. Covers all the US LTE bands/carriers, good reception.
The Bad: Note the size comparison to the PVG100, The Jelly 2 is just a "teensie" bit too small. The flat footprint needs to be the actual size or a mm or so larger square than a credit card, so that you can put a credit card sized card in the case. Note the 'wallet' case will not close with a card in the holder. The phone is a little fatter than I would like. I would prefer something between this and the PVG100 (which had abysmal battery life). The GPS is somewhat weak, hard to do without a decent antenna.
If android auto would ever get reasonably stable ...
This phone is perfect for someone who does not want to be tied to their phone, but want's to carry around a small but fully functional device for those occasions when you may need it. I avoid doing any work on my phone, but I do from time to time like to review what I want to look at when I get back to a desktop. Further I want full access to my contacts/address books no matter where I am at.
The wish list: ** Slightly larger rectangle (credit card+) ** , thinner (maybe ~12-14mm but keep the battery life). Camera's keep getting better but keep the costs down. USB-C docking with a desktop function (like DeX). I would love to be able to put on a standard linux build with "Plasma Mobile" and get rid of my laptop! (I also have a pinephone, Hey! it's the *wish* list).
My ideal device would allow me to carry it in my front shirt pocket with a card case (wallet or back) an ID, and a card or two